Enfield Water Polo Club laboured to an 11-5 victory over London Orcas in the London League at Porchester Baths on Wednesday.
With the score 9-1 at the end of the third, the win should have been more convincing, but an inspired fourth quarter by the hosts made for a frustrating finish for Enfield.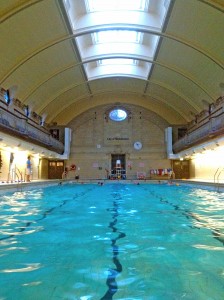 The visitors dominated from the start, with goals from Rob Lucas (2), Rob Threadgold and Richard Waller firing Enfield into a 4-0 lead.
A scrappy second quarter was a more even affair and there were huge home cheers as the Orcas opened their account from a man-up.
Lucas quickly replied for Enfield before Sean O'Brien swam from deep and unleashed a missile that sailed into the top corner to make it 6-1 at the half.
The momentum was again with Enfield in the third and after some fine drives from Tony Matthews and Andy Poore, an Andy Rolle hat-trick extended the lead to 9-1.
It was in the fourth that the Orcas finally found their range and four precision goals from the top of the arc brought them back into the game at 9-5.
Enfield were rattled, but time was running out and two late goals from Lucas sealed the victory.